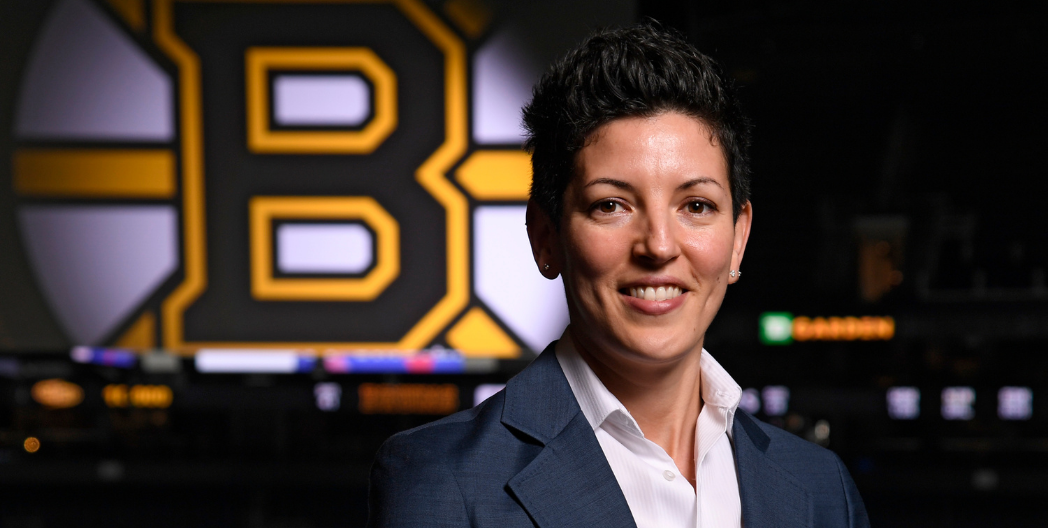 Apr

25

, 2022
DELAWARE NORTH HIRES VP OF BUSINESS STRATEGY FOR TD GARDEN & BOSTON BRUINS
DELAWARE NORTH HIRES VP OF BUSINESS STRATEGY FOR TD GARDEN & BOSTON BRUINS
Samia Mahjub Named Vice President of Business Strategy
Boston, MA (April 21, 2022) – Delaware North announced today that Samia Mahjub has been named Vice President of Business Strategy for the Boston Bruins and TD Garden. Mahjub will report to Glen Thornborough, Chief Revenue Officer for the Boston Bruins and TD Garden.
As Vice President of Business Strategy, Mahjub will be responsible for leading business intelligence, business solutions and digital marketing functions within the Boston Bruins, TD Garden and Delaware North Boston subsidiary. She will develop and support complex analytical processes and procedures to identify risks and opportunities in the origination and creation of product and product positioning. In addition, Mahjub will conduct detailed analysis of revenue impact from a given set of variables including business plan development, business turnarounds, new business implementation, and marketing strategy development.
A proven industry innovator, Mahjub brings more than a decade of experience in analytics, product management and strategy to her new role. Most recently, she served as Vice President of Business Analytics & Strategy at the Milwaukee Brewers. Prior to her time with the Milwaukee Brewers, Mahjub was with adidas, Reebok and City Sports.
Mahjub is a double graduate of Massachusetts Institute of Technology where she earned her Bachelor's degree in Electrical Engineering and her Master's in Business Administration.
About TD Garden
TD Garden, owned and operated by Delaware North, first opened its doors to the public on September 30, 1995. In the 25 years since, the venue has generated more than $365 million in direct economic impact to the Greater Boston region from its major national events alone, not including its high-profile Bruins and Celtics tenants. The arena has played host to countless marquee events, including the Democratic National Convention, NHL All-Star Game, NCAA Frozen Fours, NCAA Women's Final Four, U.S. Gymnastics Olympic Trials, U.S. Figure Skating Championships and ISU World Figure Skating Championships among others.