Jan

12

, 2023
TD Garden Naming Rights Extended Through 2045
Historic Early Extension of Naming Rights Deal for Storied Arena
TD Bank Commits over $15 Million in Community Impact through TD Garden and Boston Bruins Extended Contract Terms and Launches New 'Access the Arts' Programming
Boston, MA, (January 12, 2023) – Delaware North, owner and operator of TD Garden, Boston's premier sports and entertainment arena, together with the venue's naming rights partner, TD Bank, America's Most Convenient Bank®, today announced a historic 20-year naming rights extension that keeps the beloved landmark and arena name as "TD Garden" through 2045.
TD Bank has been the exclusive naming rights partner of the storied "Boston Garden" arena since July 1, 2005. The agreement was set to expire in 2025, but this early naming rights extension adds another 20 years to the existing relationship. In addition, TD Bank has renewed its status as the official bank of the Boston Bruins through 2045. Financial terms of the deal will not be disclosed.
"We are proud to deepen our commitment to Boston and Greater New England by extending our naming rights to one of the world's most recognized and beloved arenas – the 'TD Garden'," said Leo Salom, President and CEO of TD Bank. "We also want to thank Delaware North and the Boston Bruins for continuing a relationship that began in 2005 and continues through 2045. Serving our customers and building stronger communities brings us together as does the TD Garden, and we couldn't be more excited about what the future holds for us all."
The naming rights extension comes only a few years after Delaware North completed a $100 million renovation and expansion of TD Garden, adding 50,000 square feet of additional space on all levels, marking the "Legendary Transformation" of TD Garden and the fan experience for generations to come.
"We are proud to continue our partnership with TD Bank as they share our pride in providing a best-in-class experience for our fans, teams and long-term commitment to our community," said Charlie Jacobs, Delaware North CEO. "TD Garden is the heart of our strong Boston tradition in sports and entertainment. The Bruins are about to celebrate 100 years, making this an exciting time for our arena and city. We're proud to continue into this next chapter together with TD Bank."
With the extension, TD Bank is committing more than $15 million in community programming to make the arts more accessible and inclusive. Through "Access the Arts," two new programs are launching today, the "TD Guest List" and the "TD Garden House Artist." TD Guest List provides complimentary tickets to TD Garden experiences each year to a nominated individual or group from an underserved or underrepresented community. The TD Garden House Artist program commissions local artists from underrepresented communities to create transformative art in and around TD Garden.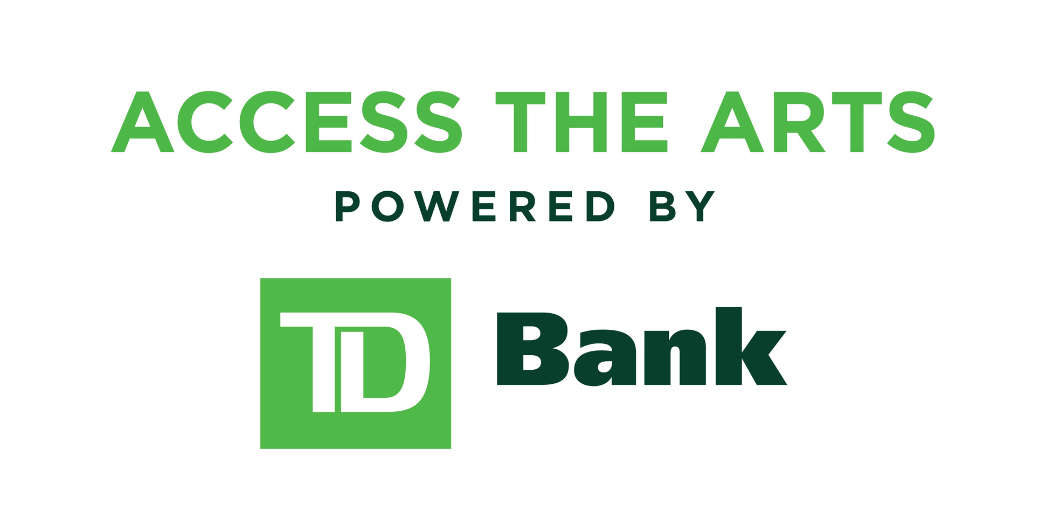 In addition to the community endeavors, TD Bank and TD Garden are excited to offer new experiences and incentives for fans, TD Bank customers and the New England community. TD Bank customers can receive a 15 percent discount at the ProShop powered by '47, free admission to The Sports Museum located in TD Garden, fast lanes at select concessions lines for customers who show their TD Bank card, and $20 TD Garden mobile gift cards to customers who add their TD Bank card as a form of payment in the TD Garden Hub App.* TD Bank will also open a newly branded activation zone on Level 7 of the arena in spring 2023.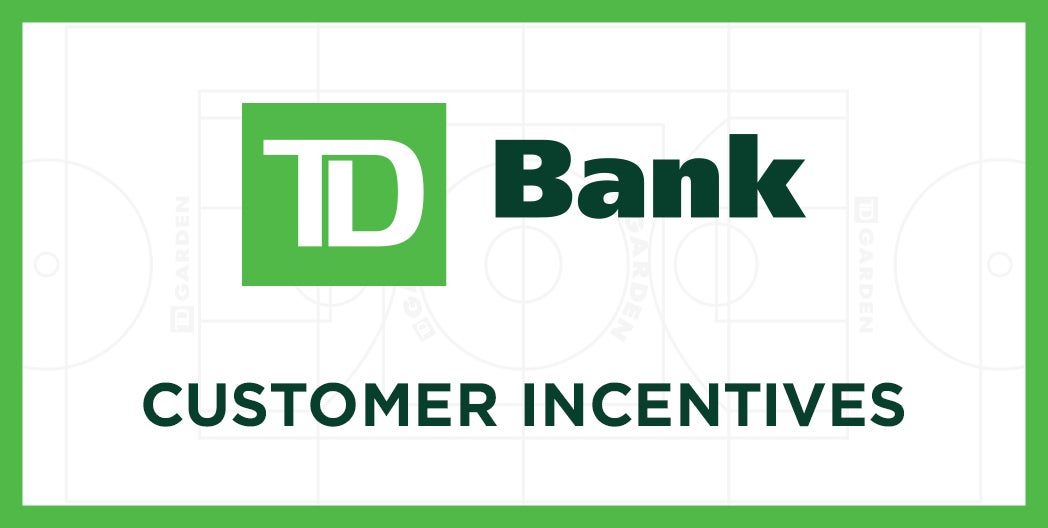 TD Bank Customer Incentives
As the official bank of the Boston Bruins, TD Bank will be featured on the helmets of Boston Bruins players through the 2044/45 season. Additionally, TD Bank will sponsor a variety of initiatives with the Bruins throughout the hockey season, including youth hockey events, Hockey is for Everyone Night and TD Bank Mini 1-on-1. The agreement also features the continuation of the Small Business Takeover initiative, where TD Bank grants its advertising opportunities at TD Garden at least twice per season to a local small business for the duration of a game. The Bruins and TD Bank will also host the Community Clubhouse opportunity at Bruins home games, where TD Bank will provide youth groups and local New England, community-based organizations with blocks of tickets to every home game.
"The Boston Bruins are proud to continue our longstanding relationship with TD Bank through 2045," said Cam Neely, President of the Boston Bruins. "Over the last 16 years, I've seen firsthand TD Bank's tireless commitment to our community through their support of youth hockey programs, local small businesses and Hockey is for Everyone initiatives, as well as an unwavering loyalty to our fans at TD Garden and beyond. We are excited to work alongside TD Bank for many years to come."
*Offers may be subject to limitations. See venue for details.
For more information about TD Bank Customer Incentives, please visit: www.tdgarden.com/tdbank
For more information about Access the Arts powered by TD Bank, please visit: www.tdgarden.com/community