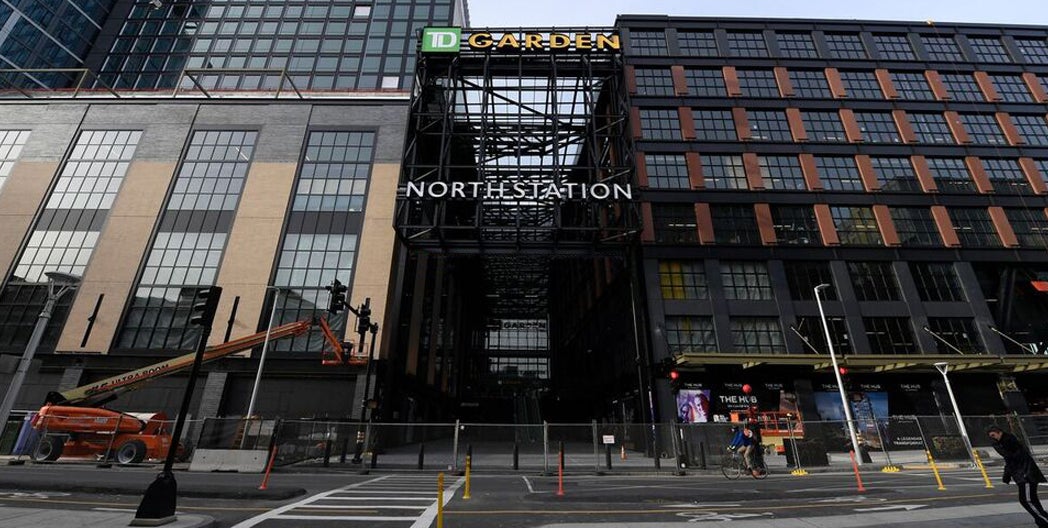 Jan

7

, 2019
Important Updates For Fans Entering TD Garden
TD Garden's Legendary Transformation is underway on Causeway Street. We are excited to share the following updates with you as you plan your next visit. Please click download/print map.
THE HUB ON CAUSEWAY ENTRANCE:The new, grand entrance at The Hub on Causeway is now open to all guests, providing access to TD Garden, North Station, the MBTA Commuter Rail Platform, and the MBTA Transit Passageway. Patrons will have access to The Proshop and The Sports Museum via The Hub on Causeway escalator during regular business hours. The escalator on the west side of TD Garden will now only be open during event hours. The walkway and entrance on the east side of the building will close for construction beginning the week of January 14.
THE MBTA TRANSIT PASSAGEWAY: The entrance to the MBTA transit passage is now open. This underground passageway links North Station's MBTA Commuter Rail to the Subway Station beneath Causeway Street, providing commuters with more efficient access between stations and relief from street traffic and inclement weather.
BOSTON GARDEN SOCIETY ENTRANCES: The Boston Garden Society 'Street To Seat' experience is accessible to members on TD Garden event days. Lobbies are outfitted with smart technology elevators that scan members tickets and provide them expedited access straight to ticketed seat location
ELEVATORS/ACCESSIBLE ENTRANCES: Elevator access to level 2 of TD Garden is available from North Station Concourse, The Hub On Causeway and TD Garden's North Station Parking Garage.
EXPANDED GARAGE: The expansion of TD Garden's North Station Garage (Entrances: 121 Nashua Street & 140 Causeway Street) is now open. More than 500 parking spaces have been added. Pre-purchase* your parking spot today HERE. *Pre-purchase parking opportunities are available up until two and a half hours before the start of the event.
ARRIVE EARLY: All fans are encouraged to arrive early and allow for extra time entering the building.