Sep

15

, 2021
HUB HALL AT THE HUB ON CAUSEWAY IS NOW OPEN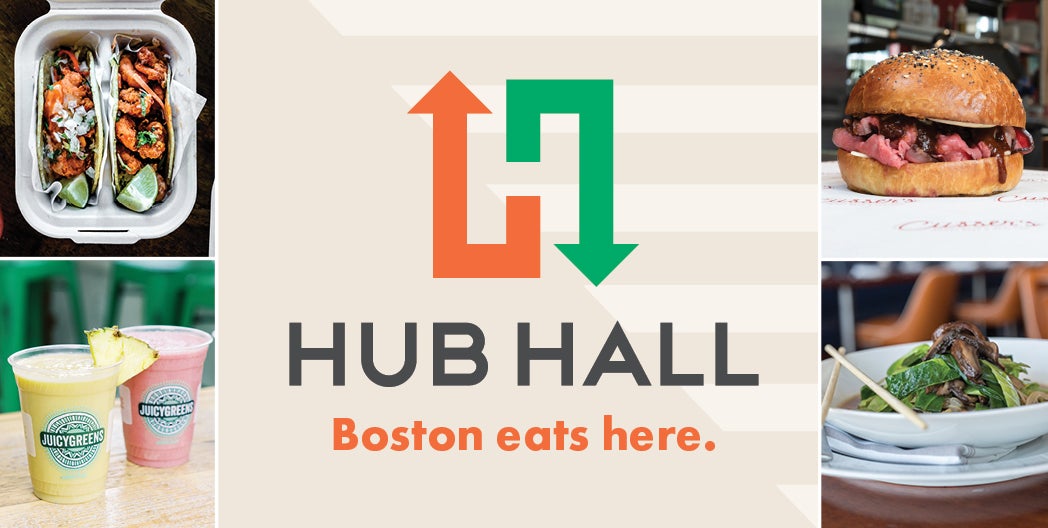 Hub Hall at the Hub on Causeway, a one stop shop with 18 different food and drink options for guests to enjoy, is now open. A dining destination for locals and visitors alike, the highly anticipated food hall features a wide variety of cuisines ranging from iconic hometown favorites to exciting newcomers. From Greek, seafood, and southern comfort food staples to Asian, Mexican, and Italian, there is something to please every palate at Boston's latest culinary hotspot. Hub Hall can accommodate over 500 guests in its 16,000 square foot dining room located in the heart of Boston's transportation and entertainment district. Hub Hall is located at 80 Causeway Street, Boston, MA 02114 adjacent to TD Garden, North Station, and Banners Kitchen & Tap. Hub Hall is open daily with the below hours of operation. Hours for specific vendors vary.
Hours of Operation:
Monday-Thursday: 6 a.m. to 9 p.m.
Friday: 6 a.m. to 10 p.m.
Saturday: 7 a.m. to 10 p.m.
Sunday: 7 a.m. to 8 p.m.
Hub Hall Vendors:
Bianco & Son's Sausage
Boston Soup Company
Café Nero
Cusser's
GreCo
JUICYGREENS
Lily P's Fried Chicken
MIDA APIZZA
Mike's Pastry
Monica's Mercato (opening soon)
Momosan (opening soon)
Naco Taco
Now Pouring
ReelHouse Oyster Bar
Sauce Burgers
Smoke Shop BBQ
Sullivan's Castle Island
The Draft
About Hub Hall
Created and operated by Patina Restaurant Group, Hub Hall is the one-stop authentically Boston destination for both city dwellers and visitors alike to taste from 18 diverse yet approachable food and drink options, and the only food hall in Boston run by seasoned restaurant and food-service operators. A wide mix of vendors, including notable chefs, local iconic spots, national & international brands, first time ventures, health conscious and indulgent offerings, can all be found at Hub Hall. With its landmark location, adjacent to TD Garden and North Station, Hub Hall is situated in the heart of Boston's transportation and entertainment district, making it the perfect venue for all occasions. Stay up to date on all of the latest Hub Hall news by following along @HubHallBoston on Instagram and Facebook.